Welcome!!

JNS Support Services LLC is committed to providing the highest quality of services to   our clients throughout Metro Detroit.  We have been proud to serve Wayne, Oakland, and Macomb  counties since 2009.  Our services are also available in other counties throughout Michigan and nationwide.  Satisfying our customers is our #1 PRIORITY!!  

Check out the list of Educational, Business, & Health Care services we offer and contact us today for a FREE consultation!!  

FREE Business Webinars - How Can a Virtual Assistant Help Your Business? and Advanced Microsoft Excel - Click Here to Register

K-6 Math & Science Program Registration - CLICK HERE

Individual and Group Tutoring, Computer Courses, & Other Training Classes

Business & Office Staff Training, Data & Research Project Management, Virtual Assistants, Web Development

Home Health Care Referrals, First Aide & CPR Training

Copyright © 2014 JNS Support Services LLC  All Rights Reserved

"Your Business, Education, & Health Care SOLUTION!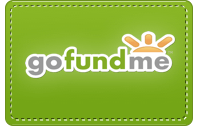 Help us expand our business and provide free programs for students!